TOMORROW'S LEADERS ARE BEING EDUCATED IN THE U.S. TODAY.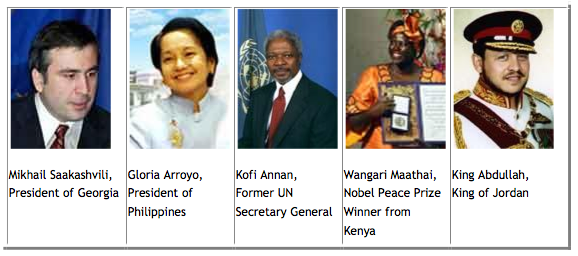 Millions of prospective students learn about U.S. study opportunities through State Department
supported EducationUSA advising centers abroad.
342 current or former Heads of State, Ambassadors, Ministers as well as people in other positions of leadership/power in their respective home countries who all studied in the United States.